Indian defence procurement has consistently suffered from stocking issues arising from a mix of political priority and policy mismanagement since independence. However, it was only in March 2015 that the Comptroller and Auditor General's (CAG) office released report based on audits done in 2013 that a nightmare was revealed quantitatively. Previous depositions had serially denied such conclusions by foreign observers and agencies. But CAGs observations have put an end to speculations in the public domain categorically.
CAG report tabled in the parliament in June 2017 revealed the state of affairs since the 2013 audit. This was a follow-up audit to the one done in 2013. The national auditor found that there has been no significant qualitative or quantitative improvement in the ammunition supplied by the Ordnance Factory Board (OFB). Majority of procurement cases which were initiated by the army (inside the purview of the OFB) were still pending.
Ammunition stockpiles are assessed on the basis of a threat perception, which is based on the fundamentals of equipment and technology in the hands of the enemy, and their overall military prowess. Thereafter, defence experts put their expertise to decide upon the ammunition required to compete with their forces from all possibilities in the time of war. The number thus obtained is called the War Wastage Reserve (WWR), calculated in the number of days the ammunition stockpile will last once conflict begins. The minimum number of defence stockpile that is to be held by the army is decided based on the number of days, domestic manufacturing units will take to reach production at critical levels.
WWR that is currently agreed upon stands at 40 days of intense war. It is broken down into 30 intense days and 30 normal days of combat. One intense day of combat is equal to 30 normal days of combat. The calculation is as follows:
WWR = 40 Intense days (30 Intense + 30 Normal; where 1 Intense = 3 Normal)
40 days are further broken down into:
MARL (Minimum Acceptable Risk Levels) = 20 Intense Days. This is the number below which procurement agencies will get the alarm to furbish supplies of particular equipment or ammunition.
A less than 10 days intense war stock is considered Critical
Following are the observation of the CAG briefly:
Ammunition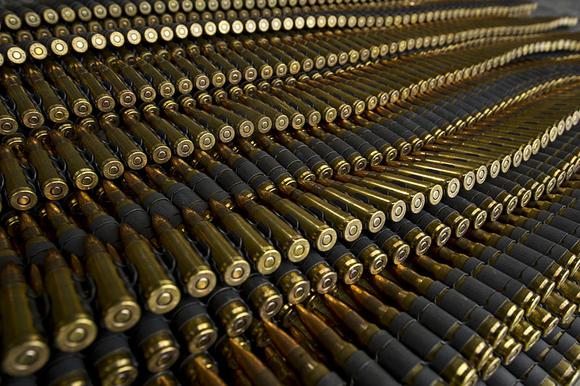 Out of the 152 types of ammunition analyzed only 31 or roughly 20% met the WWR criteria.
Although this is a 100% increase compared to inventories in 2013 (10%) audit, the increase is attributed mainly to the stocks of explosives and demolition items.
Critical ammunition related to Armoured Fighting Vehicles and Artillery meant for sustaining superior firepower were under critical levels (less than 10 days)
Percentage of Ammunition type above MARL has increased from 36% to 45%. High Calibre Ammunition stocks have gone up 10% to 28% with respect to MARL.
40% of all ammunition accounted for were under 'Critical' levels.
An additional observation is that much of the high calibre ammunition is under critical levels.
Fuzes
Fuzes are the trigger mechanism installed over exploding ammunition such as artillery bombs, mortar and grenades. Fuze shortage persists at 83% reduced from 89% which is hardly any improvement given the time that has elapsed between the two reports.
20.50 lakh fuzes are still at the Acceptance of Necessity stage.
OFBs have failed to supply the needed ammunition.
This is a devastating number because without fuzes only 17% of the total ammunition will be good for use in wartime making the situation very problematic (this does not cover the type of fuses with respect to each variety of ammunition). In the situation of a conflict, we are almost looking at an emergency import of fuses which will have more to it than just the increased costs of supplies bought in distress.
Training Ammunition
Summarily, out of the 24 types of ammunition that is available for training, a staggering 21 were below the 5 days mark. The ramifications are a restriction by the Army Head Quarter on use of ammunition in training, pitfalls of which are foreseeable.
Capital Procurement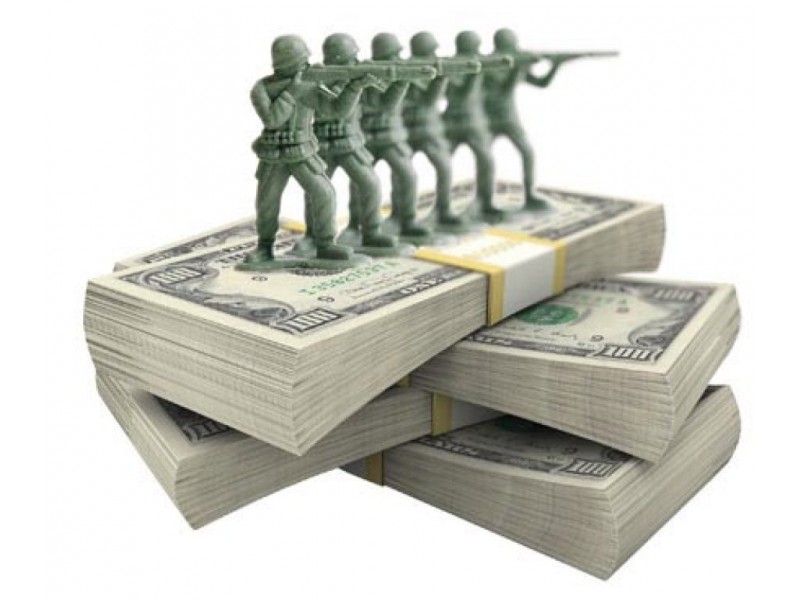 Capital Procurements with respect to ammunition happens when any new ammunition or related equipment like fuze is procured. Electronic Fuzes for 130 and 155 MM Ammunitions were to be procured in this category. The last update was that Contract Negotiation Committee was yet to be finalized, and trials were under progress post completion of technical evaluation respectively for each of the calibre.
As of 2016-17, 86% of all ammunition requirements were being met by OFs. This is a clear indication of low levels of private sector participation. The current data produced by CAG shows slippages (demand raised by the army but not met by the OFs) have gone up to 95%. 30 out of total ammunition requested are falling under 50% shortfall. Despite the critical shortages, no accountability mechanism has been devised by the Board of Factories to fix deliverables.
These numbers are accompanied by a very high rate of RFR (Return for Rectification; factory QC conducts a 100% check of stock and the defected ones are sent for RFR). Percentage of return was as high as 20% to 100% in case of several ammunition and components.
The Indian Ordnance Factory Board, Kolkata consists of 41 ordnance factories and is the oldest and one of the largest industrial production units spread all across the nation. Along with private players, most of whom are at a nascent stage, it forms the backbone of military supplies, without which a war can never be fought, let alone won. Yet, it is one of the most neglected institutions of the country, a fact evidenced by India's dubious distinction of being one of the largest importers of military equipment in the world. Present disposition at the centre has mobilized policy and funds to turn the momentum in the right direction by opening  doors for the private sector and foreign investment by loosening regulatory regime which was prohibitive, to say the least. However, the ground developments are still on paper, mostly due to the long gestation period that is typical for the defence sector.
Conclusion
India inherited 18 factories during independence from the British with rudimentary infrastructure, mostly used for overhauling and repair work. Earlier years, inspired by Nehruvian fundamentals, were marred by neglect. It was only after the debacle of 1961 in the India-Sino war, that the need of having a manufacturing infrastructure for military equipment was realized. This paid dividend in the 1972 war. Privatization began in 2001 but remained conservative. Meanwhile, advancement and up gradation have suffered due to lack of outlook and overall apathy.
The blame cannot entirely attitude to politicians and bureaucracy. Academia too has kept itself at distance from the concerns related to defence production. Research is a sore point in all discussions but even policy establishments and institutions (except perhaps those that are of domain expertise like the Institute of Defence Studies and Analysis) have remained blind to the topic of comparative defence capabilities and studies. The result is not merely the lack of serious progress, but rather, the absence of any long-term vision for upgrading the nation's defence capabilities. The emergence of China as a regional adversary has only set the alarms off as loud as possible.
[A brief version of this article was published on Himanshu's LinkedIn account]
Sources:
Bogra, Kabir. "Five Reasons Why Defence Production in India Will Take off." http://www.livemint.com/, March 30, 2016. http://www.livemint.com/Opinion/ZdvIw7onhWZcY0KuL0WrzN/Five-reasons-why-defence-production-in-India-will-take-off.html.
Chauhan, Himanshu. "Loosing War Without A Fight: Sterile State of Military and Warfare Studies in India." Defence Shala (blog), July 7, 2017. https://defenceshala.com/2017/07/07/loosing-war-without-a-fight-sterile-state-of-military-and-warfare-studies-in-india/.
"Dividing Lines – Contours Of India-China Conflict." Accessed January 17, 2018. https://www.goodreads.com/work/best_book/21437123-dividing-lines—contours-of-india-china-conflict.
"Increase in Arms Transfers Driven by Demand in the Middle East and Asia, Says SIPRI | SIPRI." Accessed January 17, 2018. https://www.sipri.org/media/press-release/2017/increase-arms-transfers-driven-demand-middle-east-and-asia-says-sipri.
"India Faces Severe Ammunition Shortage, Can Fight War for Only 20 Days: CAG – Times of India." The Times of India. Accessed January 17, 2018. https://timesofindia.indiatimes.com/india/India-faces-severe-ammunition-shortage-can-fight-war-for-only-20-days-CAG/articleshow/47209011.cms.
"India Says No Ammunition Shortage." BBC News, April 10, 2012, sec. India. http://www.bbc.com/news/world-asia-india-17661369.
"India's Defence Production and Research – Need for Transformational up-Gradation." Accessed January 17, 2018. http://www.vifindia.org/article/2012/february/06/India-s-Defence-Production-and-Research-Need-for-Transformational-up-gradation.
"Report No.15 of 2017 Compliance audit Union Government Army and Ordnance Factories Reports of Defence Services.pdf." Accessed January 17, 2018. http://www.saiindia.gov.in/sites/default/files/audit_report_files/Report_No.15_of_2017_-_Compliance_audit_Union_Government_Army_and_Ordnance_Factories_Reports_of_Defence_Services.pdf.